We can all use a little help
In life, as on the mat, you may find yourself in a flow state. Everything's moving, you're engaged, present, and it all makes sense. You are free from doubt, hesitation, worry. You're just doing the thing. Synchronicities abound. You're in the zone.
Also in life, as on the mat, you may find yourself stuck. Bumping up against immovable objects. Fretting, hurting, distracted. You have blocks, and you may or may not know what they are. Something's wrong, but you aren't exactly sure what it is. Or maybe you do know what's broken, but you don't know how to fix it. It's like you have a big ring of keys but each one you jam into the lock is wrong. Or, maybe you absolutely can identify the sticking point, and you absolutely know what needs to be done, but you're scared. You make excuses and put it off, because your subconscious is running the show, and your subconscious only wants stasis. It protects you from change, because it doesn't care about growth and progress, only comfort and Right Now.
Finally, in life or on the mat (though hopefully not in my class), you might find yourself in Crisis. Now you're in it. Maybe you got really brave and initiated the change, but more likely the Draino got dumped on you, and either way that block is moving. Frightening, to be sure, but liberating, too, because Life wants to flow. Because eventually something's got to give. Because change is constant.
They say that growth doesn't have to be painful. But it usually is, because we resist. The metaphor goes, it's not your feet growing that hurts, but your unwillingness to get new shoes. (But isn't getting new shoes fun?) On the other hand, it would take a much better human than I am to appreciate the growth that would come from say, the sudden death of someone I love, or finding myself in prison, or you know, something really terrible.
My point is, your mindfulness practice can help you find your blocks, can help you to get brave enough to take them on, and finally, to work your way through them. But it's a lot easier to do that hard work in community. Whether you're introverted or extroverted, working in a supportive space with people who are going though their own versions of the same thing can feel like a big hug, just when you need it.  So, kudos to you, friend, for bravely stepping up. You're also helping the people around you.
By the way, to incentivize you (or someone you love) to try something new, get out of your comfort zone, and seek and destroy those blocks, we're offering this deal at the new BE Athletic:
May the Force be with you!
Love,
Jenny
---
What's going on at The BE Athletic?
Y'all are connecting, getting heady, and working out
---
Member and Prospect Orientation, with Matt Bartlow
Friday, Noon-12:45pm
What's all this stuff, and what are you supposed to do with it? Tour our new mindful fitness facility, and get a rundown of the equipment and how to use it all. This presentation is for BE Athletic members as well as anyone interested in checking out the digs.
Register, cuz it's free.
Brotherhood Of Betterment
Tuesday, March 10 at 8:00pm
Same Brotherhood, new meeting spot. Twenty-five guys showed up this month, and we are stoked about the work they are doing. March's session is Sex, Intimacy, and Healthy Communication with guest speaker Mayven Missbehavin.
Register. Great work awaits.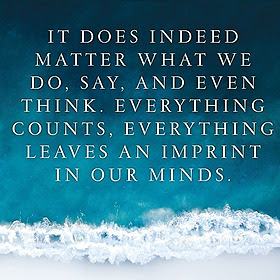 The BE Book Club: Welcoming the Unwelcome, by Pema Chödrön 
Wednesday March 11, 6:00pm-7:00pm
Book Club. with Tombolo Books will now meet every second Wednesday at The BE Athletic, where we have more and comfier room, and, coffee! "Welcoming the Unwelcome includes teachings on the true meaning of karma, recognizing the basic goodness in ourselves and the people we share our lives with, transforming adversity into opportunities for growth, and freeing ourselves from the empty and illusory labels that separate us."
Register, and read.
Flight Club and Coffee, with Alix and Zach
Monday, March 2 at 6:30am
Get up early for an introduction to the techniques of a solid arm balance practice. Each month, you will investigate 1-3 advanced inversions, learning progressions to success and the little tricks Alix and Zach have experienced on their own journeys.
  $16 Drop-In | FREE for Members of BE Athletic & BE Yoga
BYO Mug
Register and fly.
DID YOU KNOW?  Our Child Care offerings at The BE Athletic are getting better and better. We are now accepting babes 1 year-old and up. More changes are afoot for March, inlcuding additional morning hours, so keep an eye on the schedule, and tell all of your friends with rugrats: yes, you can make time for yourself.
Meanwhile, at BE Yoga…
There's some good stuff going on, if we do say so ourselves
 Anatomy Sessions: Spinal Biomechanics and Breathing, with Lance Robbins
Sunday, March 1, 2:00pm-4:30pm
Get an overview of the anatomy and biomechanics of the spine and pelvis, the role of the nerem, and how the mechanics of respiration can change the dynamics of the nervous and musculoskeletal systems.
Register and learn a thing.
Amp Up Your Asana Practice with  Jen René  
March 7-8
Spend some QT with Ashtanga powerhouse Jen and watch your yoga really sore. On the menu:
Saturday – Second Series for All
No matter if you've never heard of it, or if you have finished the series completely, this workshop is for you.
Saturday – Core for Yogis
Learn how to add core strength to collect yourself, stabilize yourself, and prevent injury.
Sunday – Weightless Transitions
 With a focus on moving from your center, make transitions easier.
Register and get physical.